Welcome to Bowlin Cattle Company
Our Mission Statement:
Combining the most desirable phenotypic and genomic traits to meet the production demands of the Nebraska Sandhills and the consumer demands of the American beef industry.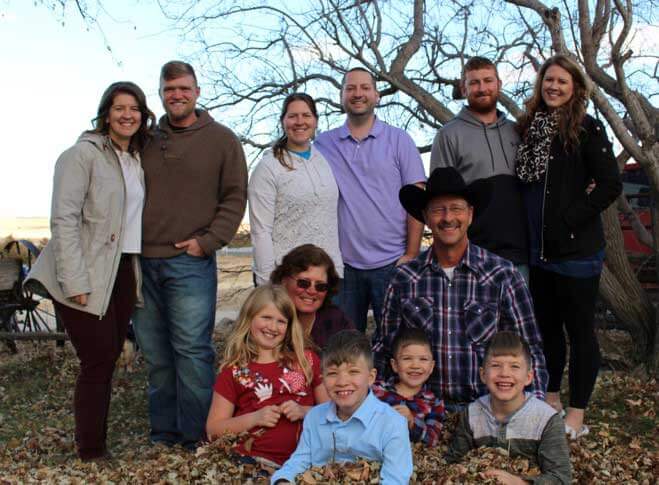 Our 3 daughters, Robin, Jodi, & Kelli, with husbands Erick, John, & James. Dale & Karen in the middle, sitting, & grandkids Adalin, Gus, Boone, & Heston.