Welcome to Bowlin Cattle Company
Our Mission Statement:
Combining the most desirable phenotypic and genomic traits to meet the production demands of the Nebraska Sandhills and the consumer demands of the American beef industry.
Bowlin Cattle Company
Angus and SimAngus Bull Sale
Ravenscroft Red Angus selling first at 2PM
February 26, 2022
Valentine Livestock Auction 2PM CT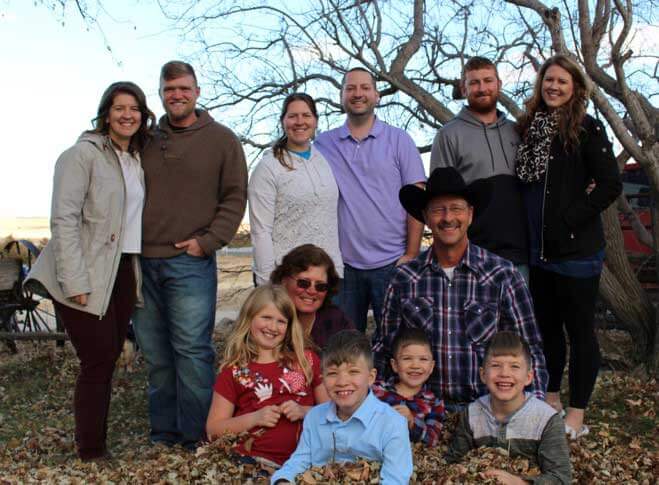 Our 3 daughters, Robin, Jodi, & Kelli, with husbands Erick, John, & James. Dale & Karen in the middle, sitting, & grandkids Adalin, Gus, Boone, & Heston.